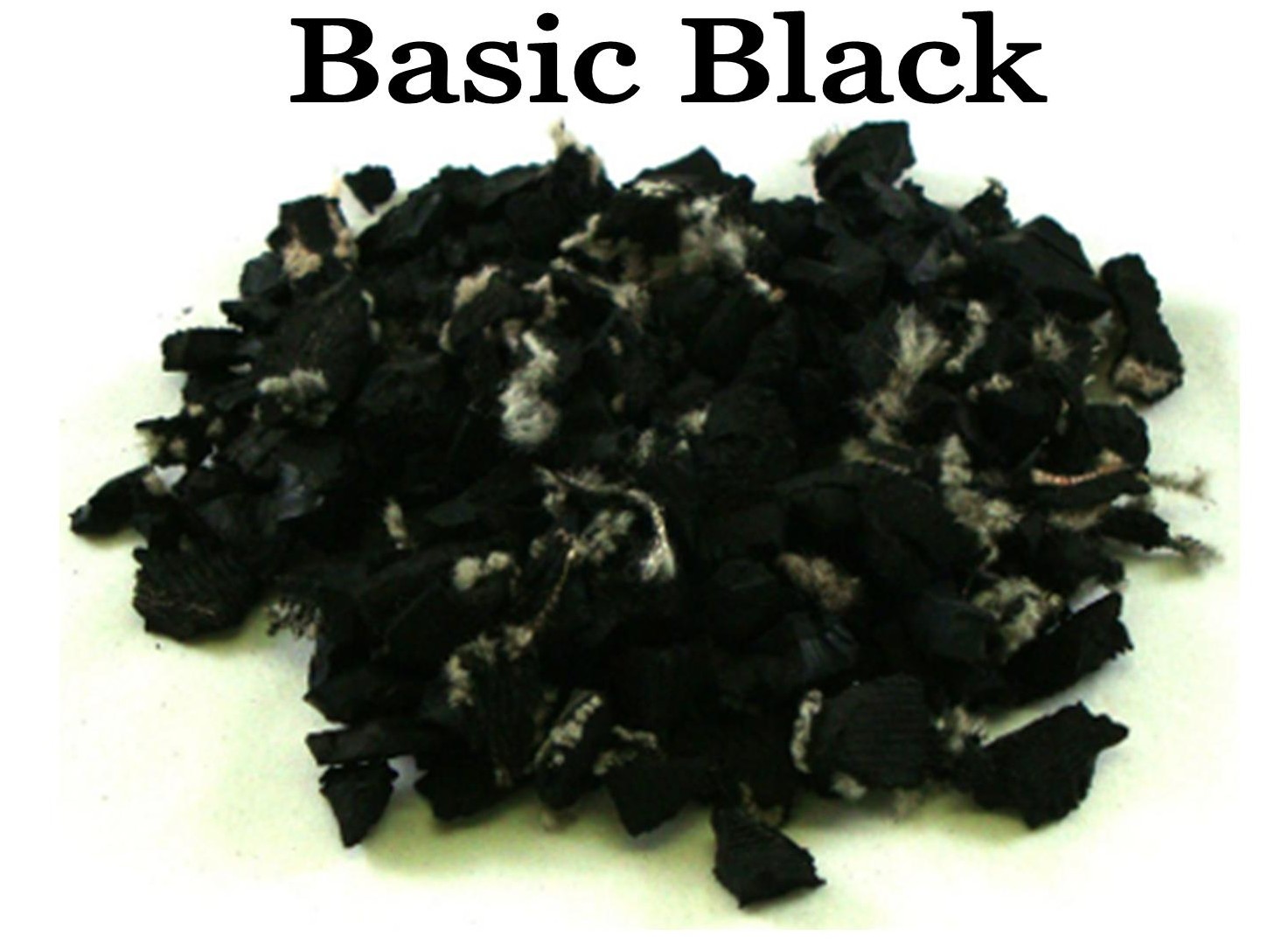 Playsafer™ Rubber Mulch is a unique rubber granule designed exclusively to make your playground safe. Available in a variety of vibrant colors, Playsafer™ Rubber Mulch cushions falls and minimizes dangerous playground impacts. And not only is Playsafer™ the safest playground surfacing, it's guaranteed to last a lifetime!
Playground owners love Playsafer Rubber Mulch because it's safe, economical and long-lasting. Playground users love Playsafer Rubber Mulch because it's fun!
Did you know that 90% of playground structures are considered unsafe? And it's largely due to inadequate and poor surfaces. More than 200,000 playground injuries end up in the emergency room every year. That's more than 500 visits per day! And those are only the emergency room visits. Playsafer™ Rubber Mulch provides the most shock absorption which makes playgrounds twice as safe and meets the latest CPSC safety guidelines, and
ASTM F-1951-08, and
F-1292-04.
| | |
| --- | --- |
| Non-toxic | ADA approved |
| Stays in place | Will not breed or attract insects |
| Odor free | Requires minimum maintenance |
| Quick drying | Guaranteed to last a lifetime |
| Non staining / Non abrasive | Reduces dust and mud |
| Will not freeze | Will not rot or mold |
Homeowners, daycare centers, schools, and townships: make a safe investment for your playground today!
Chart Comparing Rubber Mulch to Other Applications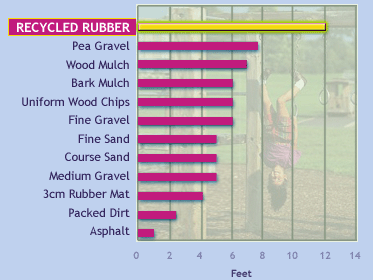 Having trouble figuring out how mulch rubber mulch you need? Use the chart below to help you figure it out. If you have any questions, please ask, we would love to help.